LED flash pulser for particle size and velocity measurements
Key-words: optical particle sizing, particle velocity, shadow imaging, PIV, pulsed LED light source
Imaging of fast moving particles.
Movement of particles in flows play a role in many processes, i.e. optimization of sprays, impact with surfaces, separation behaviour in flows, etc. The LED system for particle size and velocity measurements, model LED-PSV1000, is a strong and flexible tool for measurement of velocity and size of individual particles in cold and hot flows. The measurement system is image based and uses a doubled pulsed LED light source for fast and uniform background illumination of particles in focus and a pair of high quality images is recorded with a camera. The velocity can be found from the displacement of the particles in the two images knowing the time delay precisely.
The LED Flash Light Pulser FLP1000's short (23 ns – 75 ns) and intense flash lights allow imaging of very rapid processes. It provides uniform background illumination and it is a perfect light source to obtain high quality images of fast moving objects with a digital camera. The LP1000 LED flash light pulser is developed for accurate measurement of size and velocity of fast moving individual particles by a backlighting technique using a high power LED as light emitter. It can emit dual flash light pulses very closely spaced in time (<100 ns) and with delay of only 50 ns from a trigger signal.
Read more - Manual LED Flash Pulser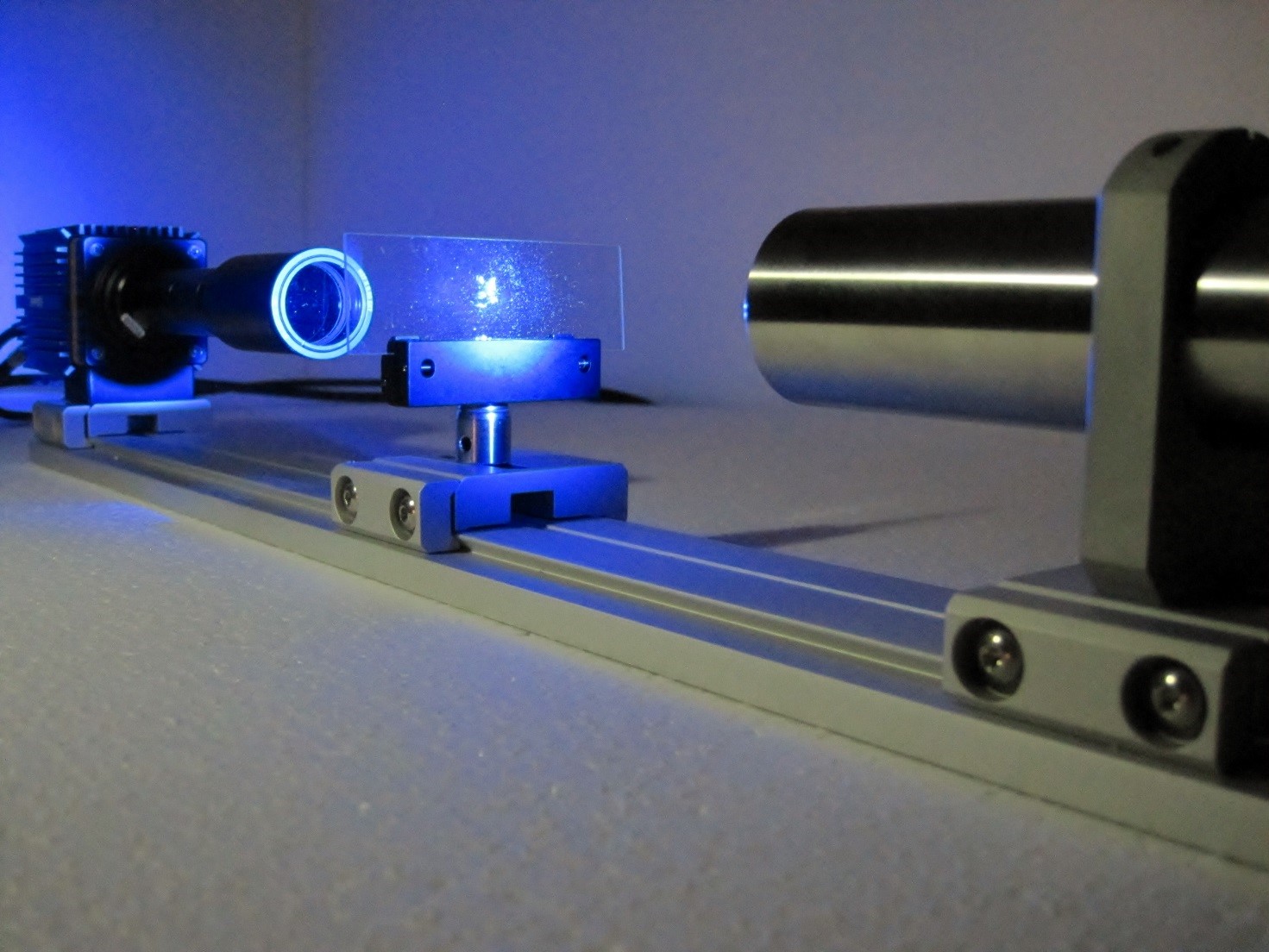 The laboratory LED Flash Pulse system for particle size and velocity measurements is delivered standard on a rail with holder for objective glass (25x75 mm) and 10 mm calibration target with 50 µm division. Each system is tested and delivered with test report and manual with details.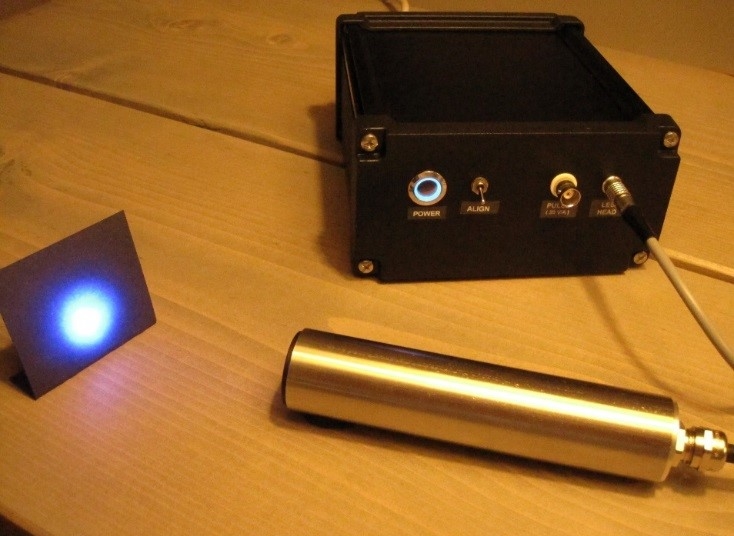 LED power supply and high power LED Flash Light Pulser. Model FLP1000 is shown.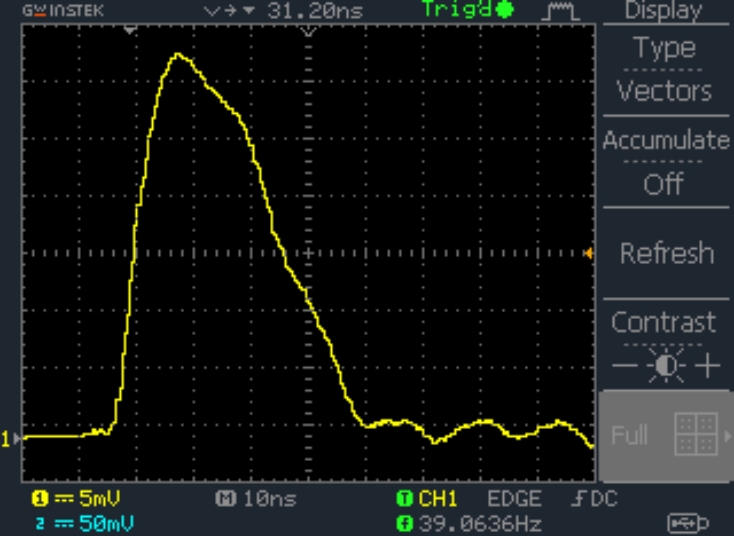 23 ns (HW) light pulse is perfect for imaging of small fast moving particles and surfaces.
Technical specification LED Pulsed Source:
| | |
| --- | --- |
| Light source: | High power LED (blue, green, amber, red, UV, etc.) |
| Light pulse width: | 23, 35 and 75 ns (HW) standard |
| Trigger input: | 50 ohm, TTL, BNC female connector |
| Trigger delay: | 50 ns to light pulse |
| Dual Light pulse separation: | >100ns |
| Jitter: | <5 ns |
| Repetition rate max.: | 1 kHz (10 kHz option) (pulse pairs per second) |
| Ambient temperature: | 0 °C – 70 °C (non condensing humidity) |
Applications
Pyrooptic develop customized solutions for imaging of moving particles. Sharp high-quality images can be obtained of small fast-moving particles with 23-70 ns LED light pulses. Single particle size and velocity can be measured by dual color LED light pulses with standard commercial camera and mass flow of particles can be calculated for spherical as well as for irregular particles.
A special application is imaging of particles in a flow under microscope, but the technology can also be used for on-line measurement in industrial processes.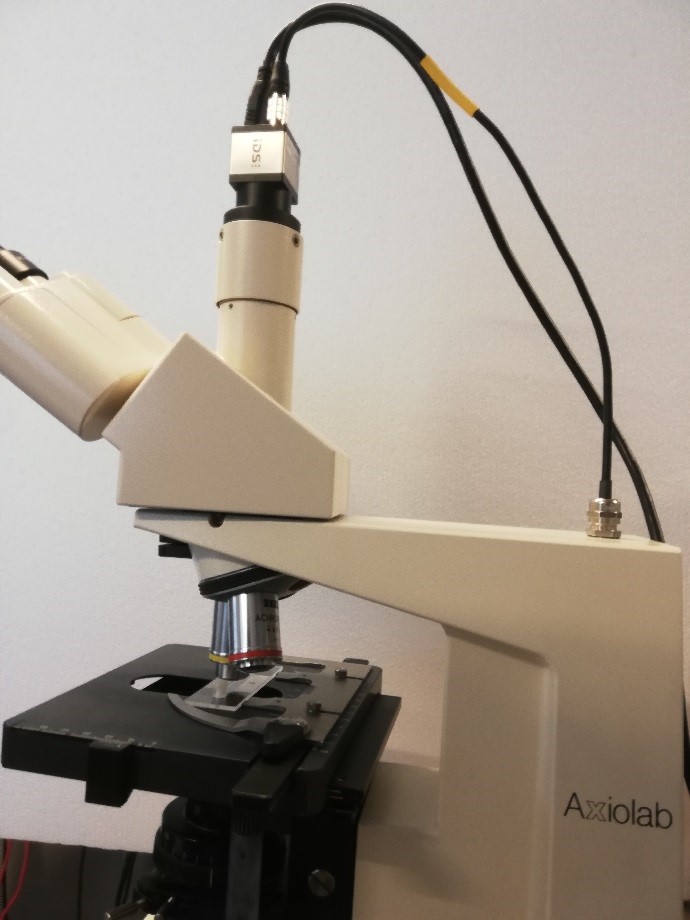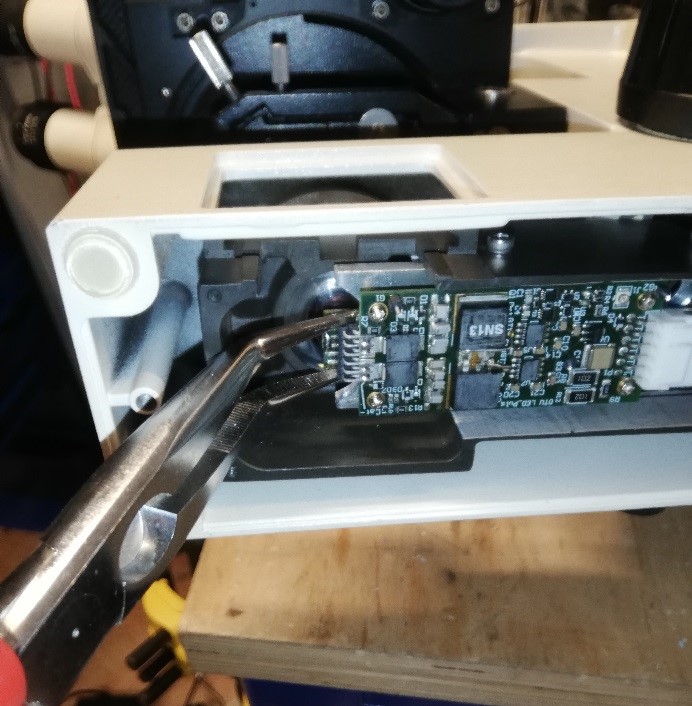 Halogen lamp in Carl Zeiss Axiolab microscope is replaced by advanced LED light source from Pyrooptic with dual 70 ns light pulses that is synchronized with digital camera. Sharp images of small moving particles can be obtained with magnification x60 and x100.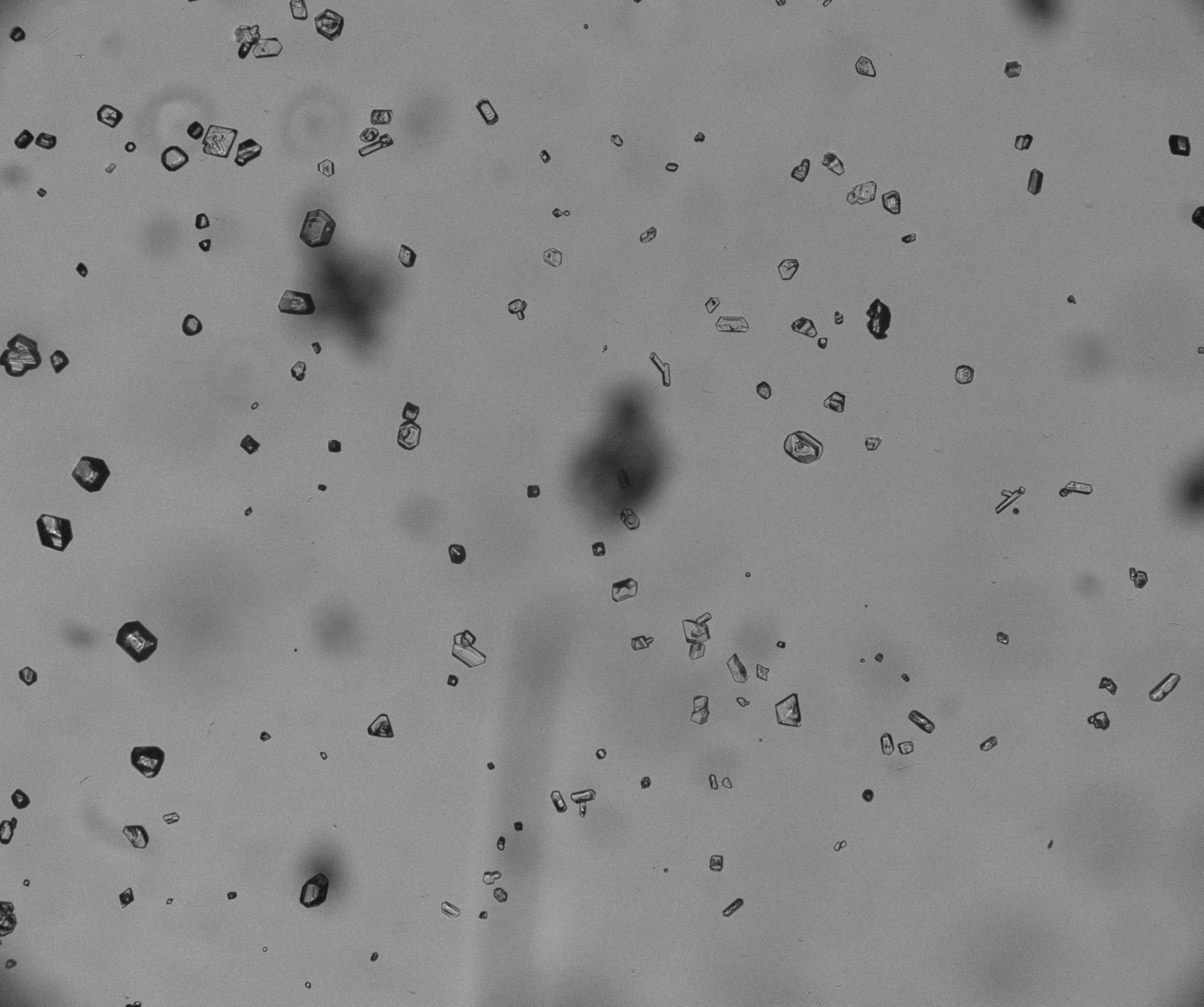 Microscope test image of sample with pulsed LED light source.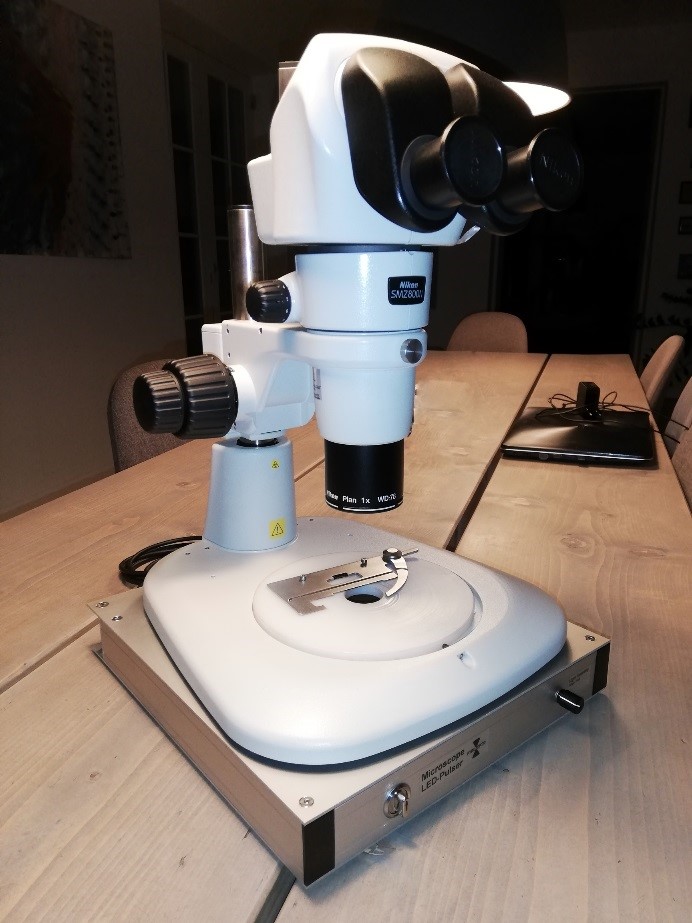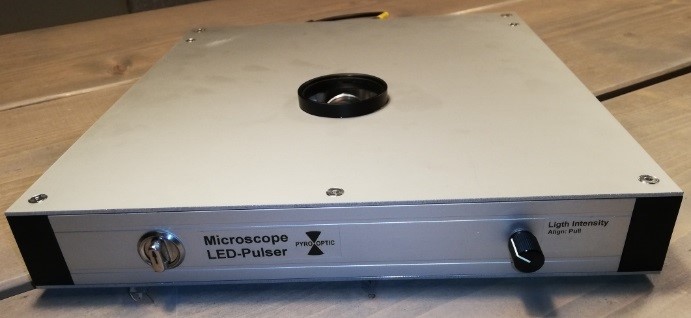 External pulsed LED light source for Nikon SMZ800N microscope for background illumination with 23-70 ns light pulses. Most modern digital cameras can control the Pyrooptic LED Pulser using the trigger/flash output.