Pyrooptic design and built high temperature furnaces for special applications and accurate measurements, e.g. high temperature gas cells with windows (quartz, sapphire, etc.).

Custom build high temperature gas cell with 3-zone temperature control for 23-550°C. The inner gas cell and tubing's are coated to reduce gas reactions. A spring-loaded gas seal is used for mount of the optical windows.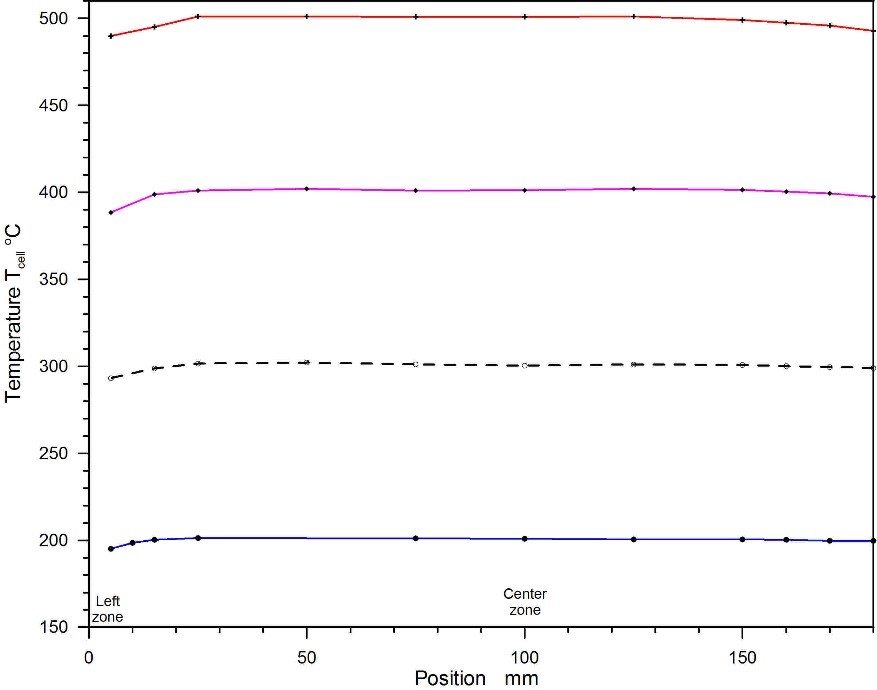 Measured temperature profiles of gas cell at 200, 300, 400 and 500°C.