IR-camera for boiler monitoring
Pyrooptic have camera systems for all kind of boilers, i.e. mobile system for inspection and permanent installed systems for daily optimization of the operation. Ordinary video can be combined with thermal imaging (IR camera) in the same system. Cameras are powered by POE using an ethernet connection and video displayed and stored in Milestone or a WEB browser. The IR camera can see much better through flames and dust than a visible video camera.
A water-cooled probe with camera is recommended in situations were the camera can not be installed outside the boiler, whereas a simpler and less costly air-cooled IR camera can be used for a typical waste incinerator.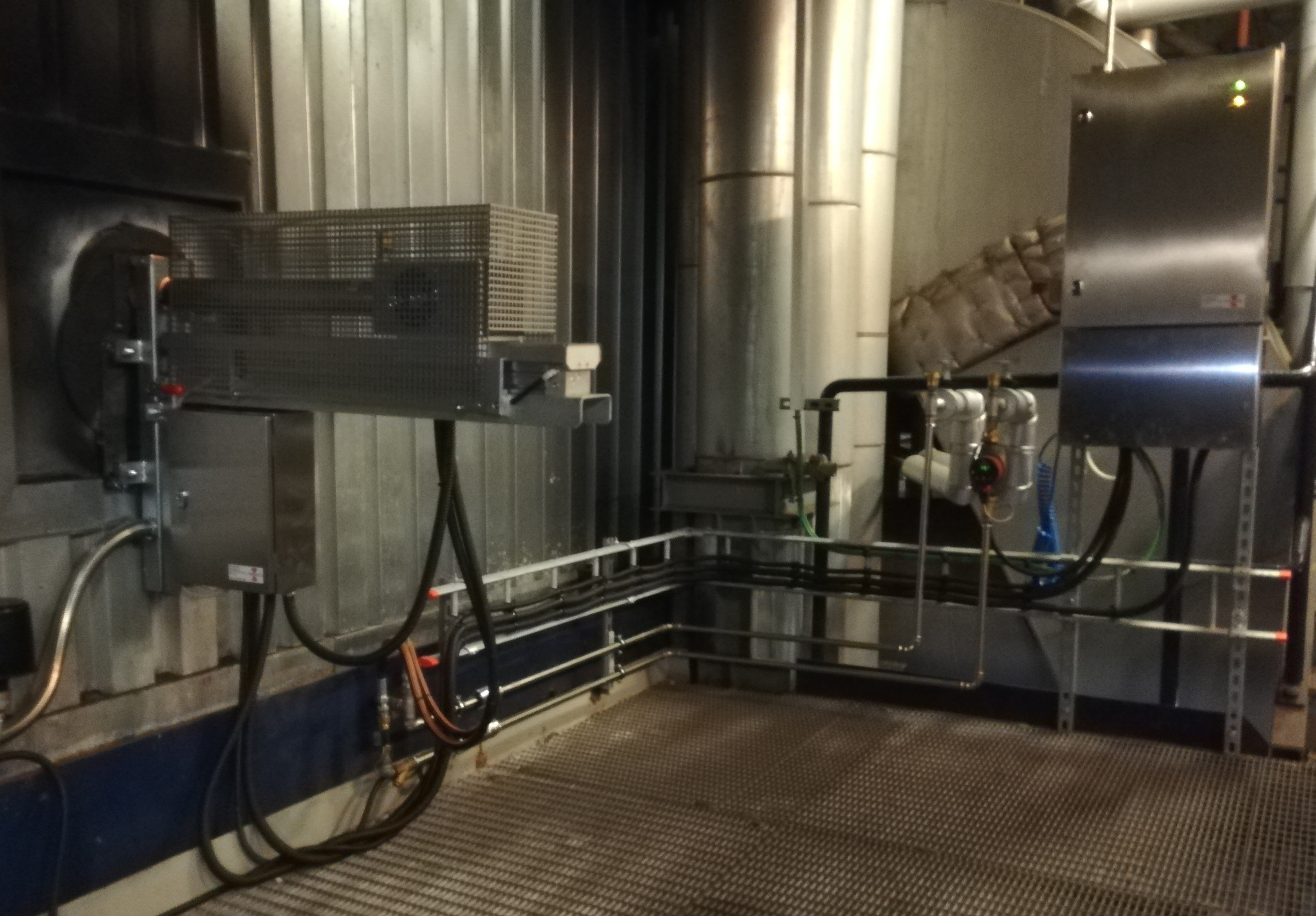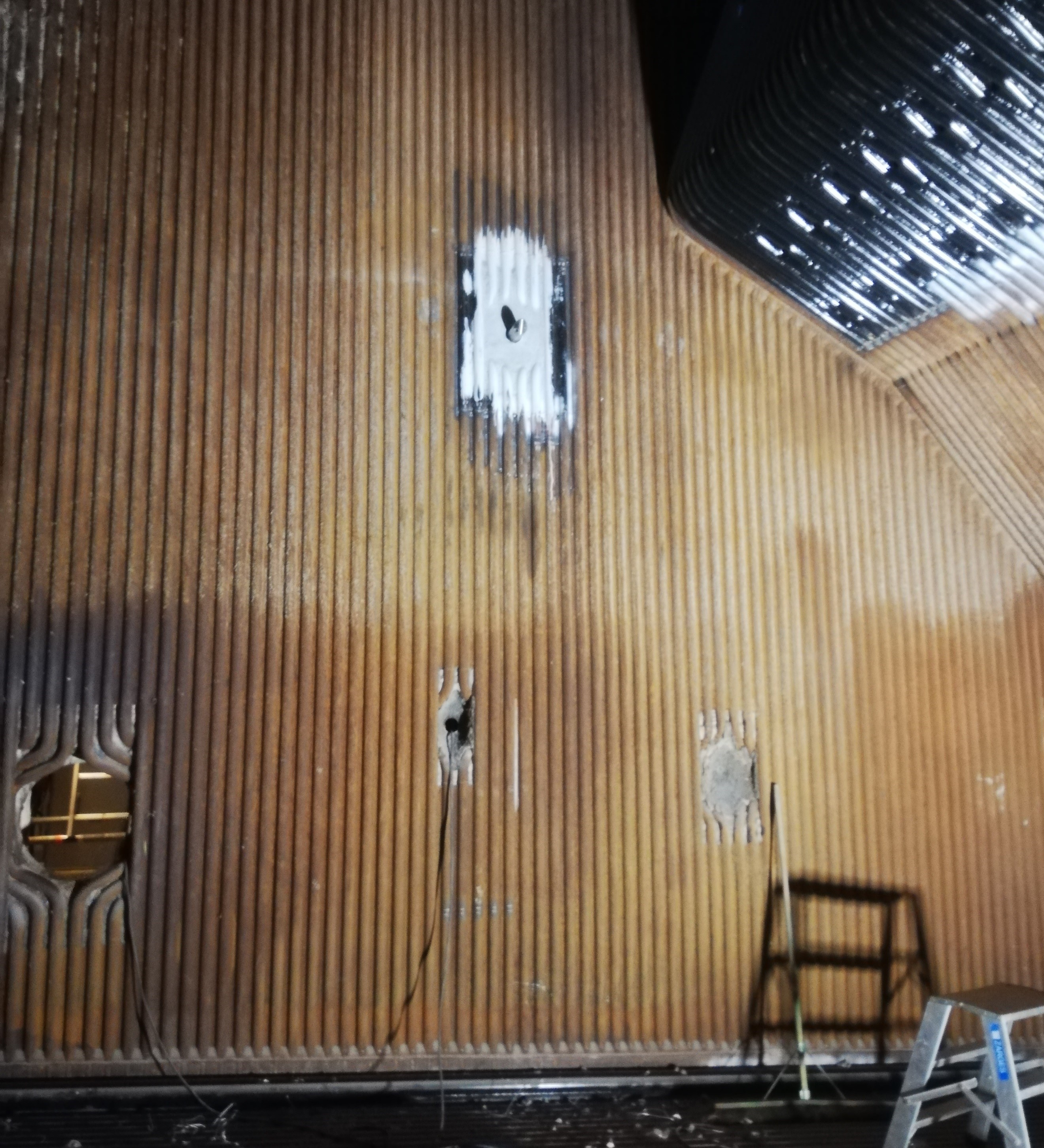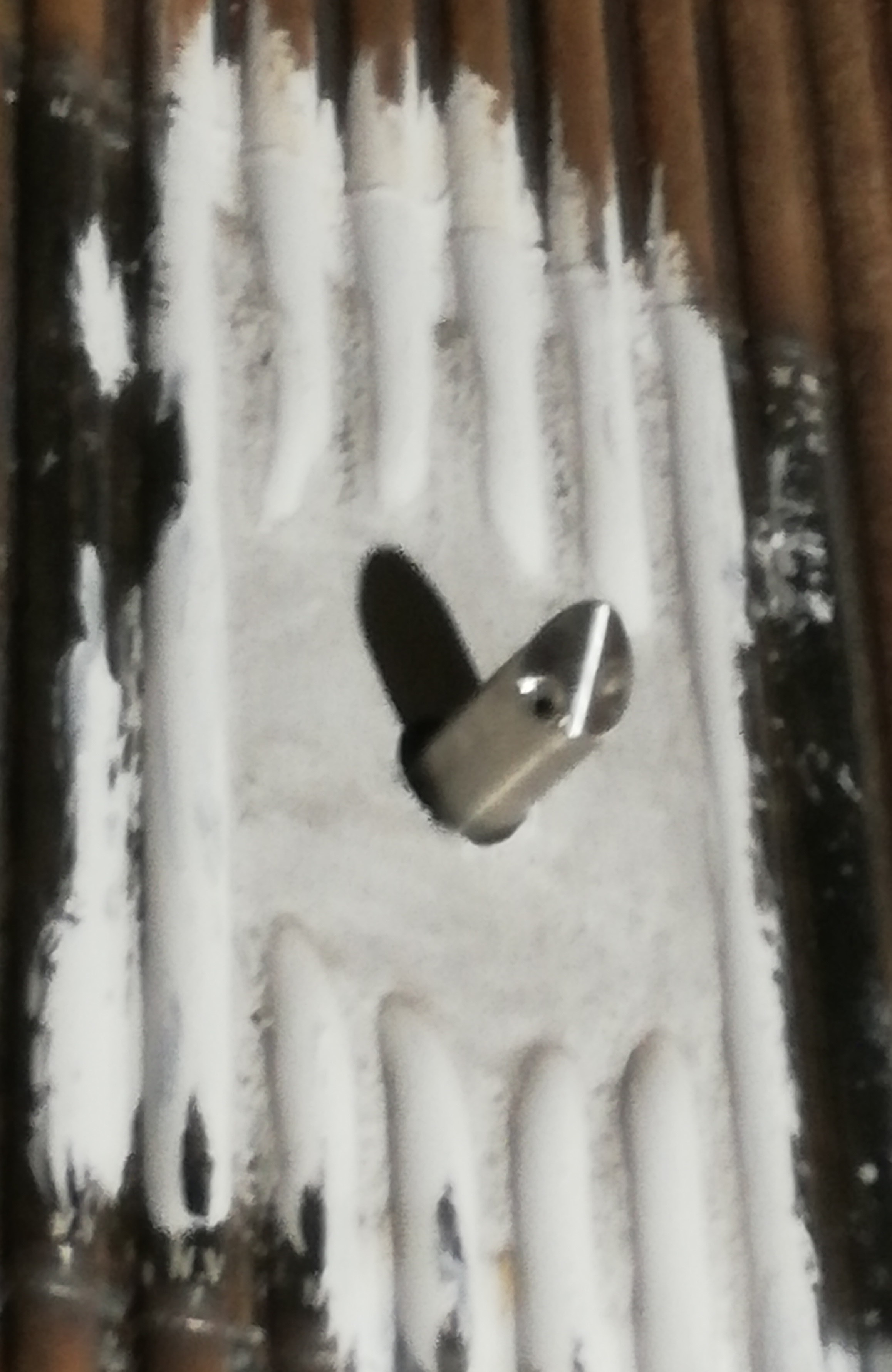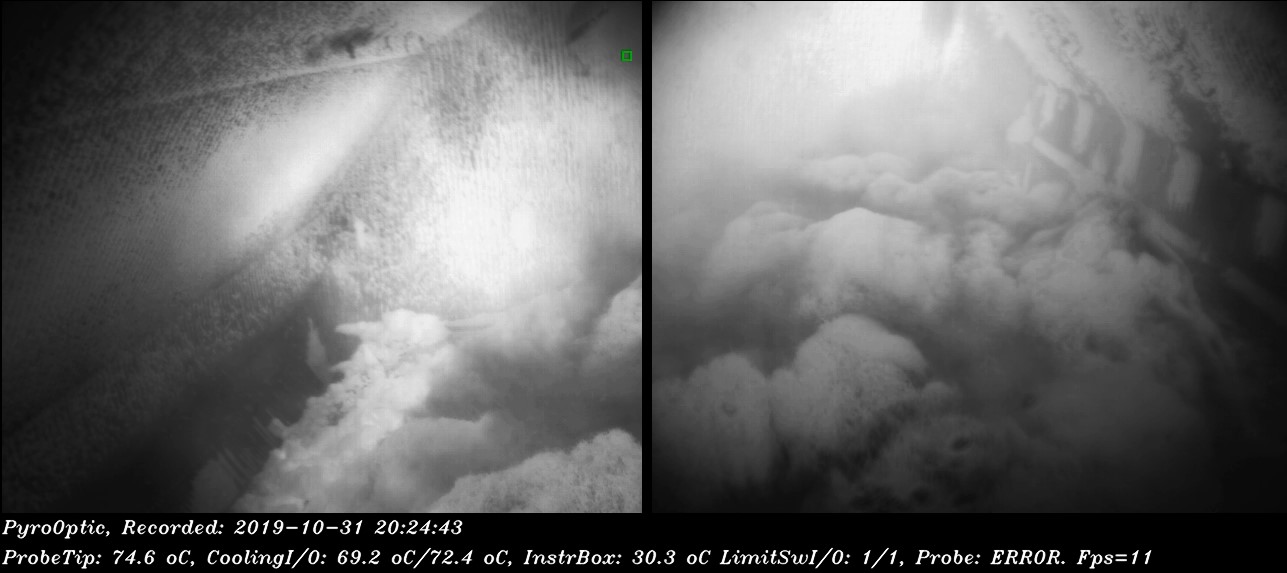 Wide view IR camera installation on straw fired boiler monitoring the grate with two IR cameras in a water-cooled probe. The straw on the grate can be seen from fuel inlet (right) to the end of the grate (left).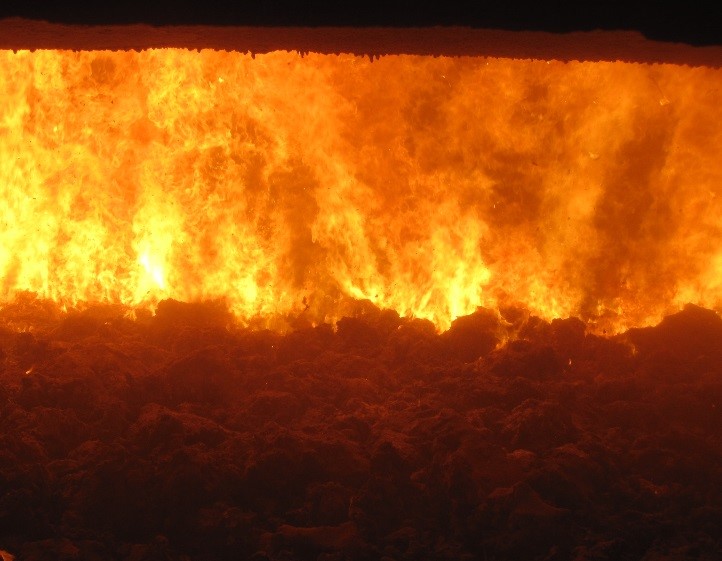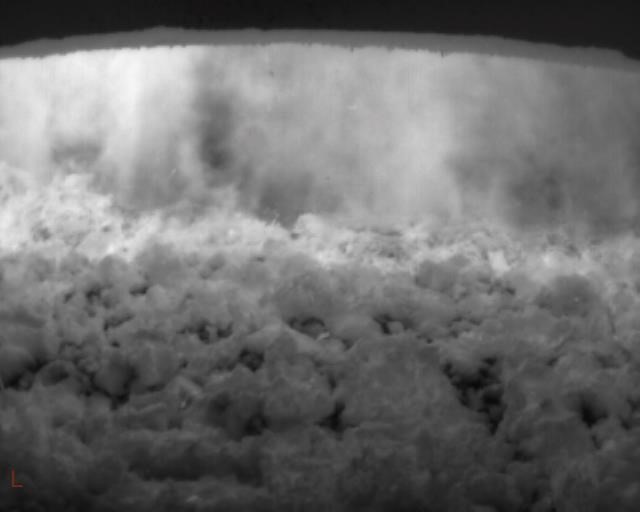 The start and end of the intense combustion zone is seen with the infrared camera as it can see through flames. Two examples of thermal video for a waste fired grate, i.e. left cold spot (wet waste) and non-uniform intense combustion zone and right uniform intense combustion in a belt.
Pyrooptic IR-camera monitoring systems:
640 x512 pixel IR-camera ethernet connection, e.g. view video in control room with Milestone.
Extended view with two or IR-camera or combine video and thermal imaging.
Made for tough industrial conditions with heat, dust and vibrations.
Water-cooled or air-cooled versions, passive cooling by heatpipes.
Stainless steel 316 and temperature control for corrosive gases.
Customized solutions can be delivered.