IR endoscope for advanced thermal imaging
Key-words: endoscope, thermal imaging
Pyrooptic is a manufacturer of high quality industrial water-cooled rigid endoscopes for looking inside high temperature processes, e.g. instrument used to examine the interior of boilers, burners and flames during operation. Technology has advanced to a level that permits high speed visual and thermal videos to be obtained simultaneously using the same endoscope optics, e.g. snap-shot infrared images of the turbulent mixing of gas and fuel in small and large power plant flames can be recorded together with visual image showing ignition details.
Robust and proven design, i.e. sapphire front lens and operation at high temperature designed for extreme conditions and can be inserted into flame or hot flue gas flow with IR endoscope mounted in a water-cooled stainless steel (SS 316) probe.
Large field of view, optional bended view and clear images by computer optimized modular endoscope optics.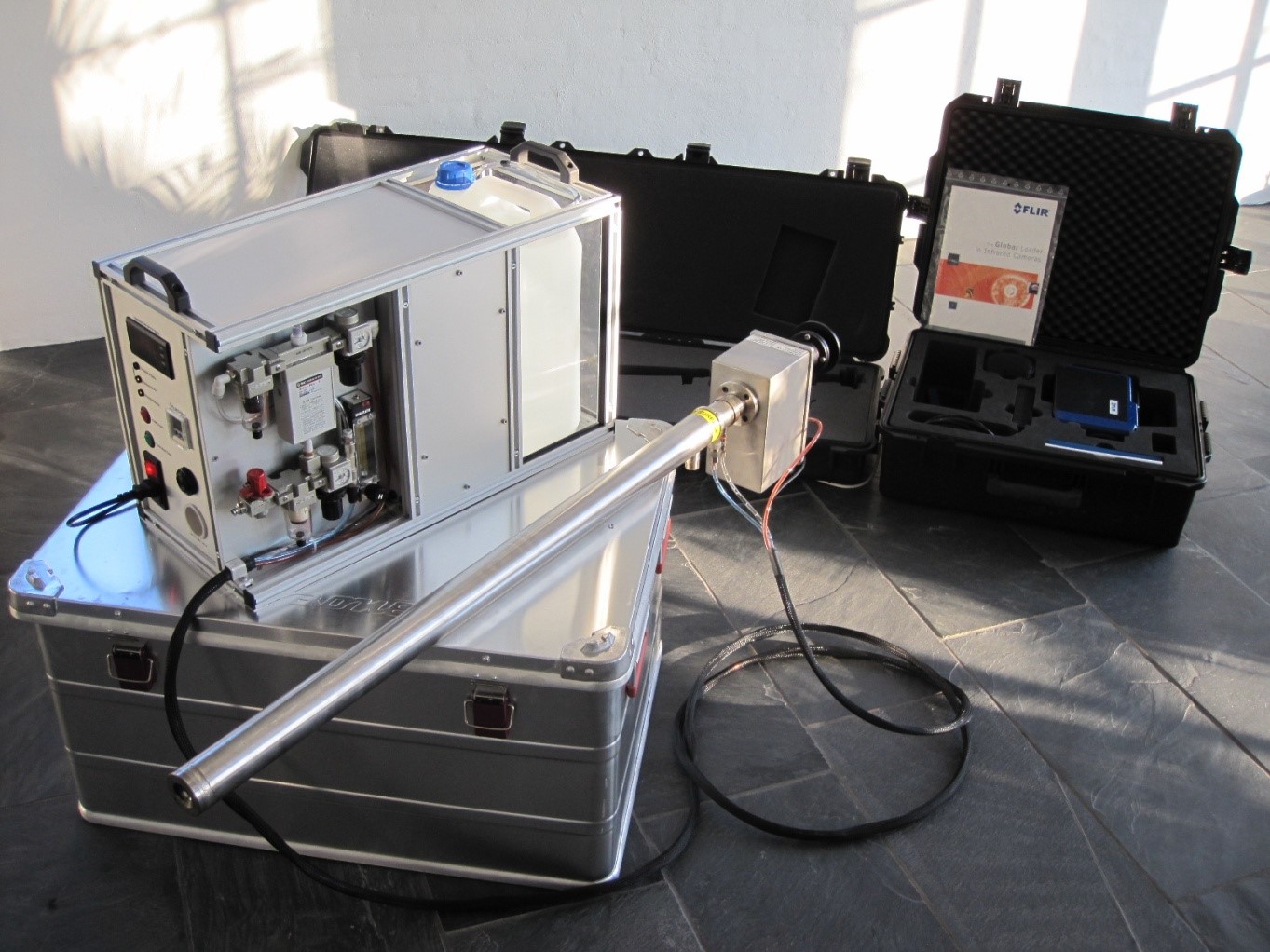 Complete mobile endoscope system (3 units), combined VIS and IR endoscope connected to water-injection control unit and IR-camera (not mounted, laying in transport case). Many options or customized solutions are offered.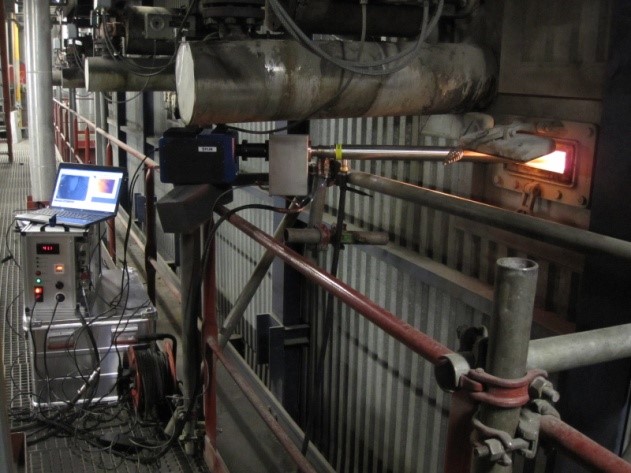 Portable video and IR imaging system for boilers using evaporation cooling (5-10 liter water per hour). Endoscope with sapphire front lens. Water-cooled endoscopes delivered with field of view forward and side-view.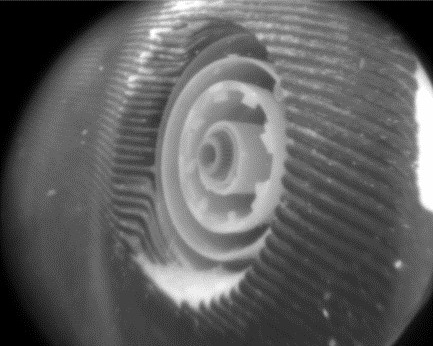 Inspection of power plant burner with combined IR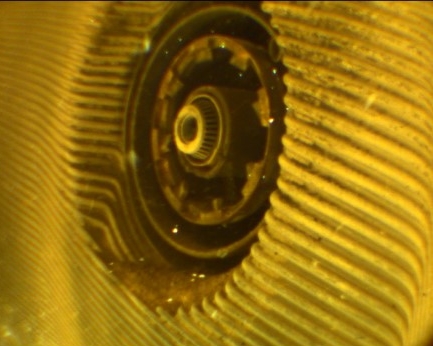 Inspection of power plant burner with video endoscope.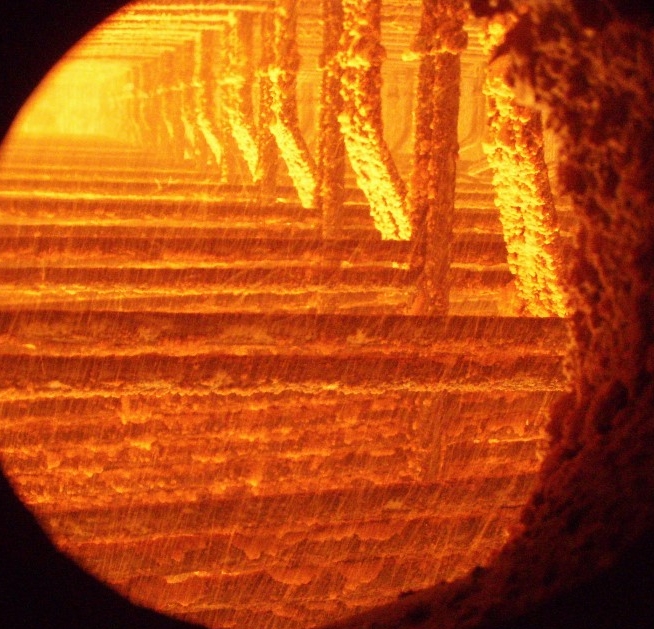 Video monitoring of super heater section.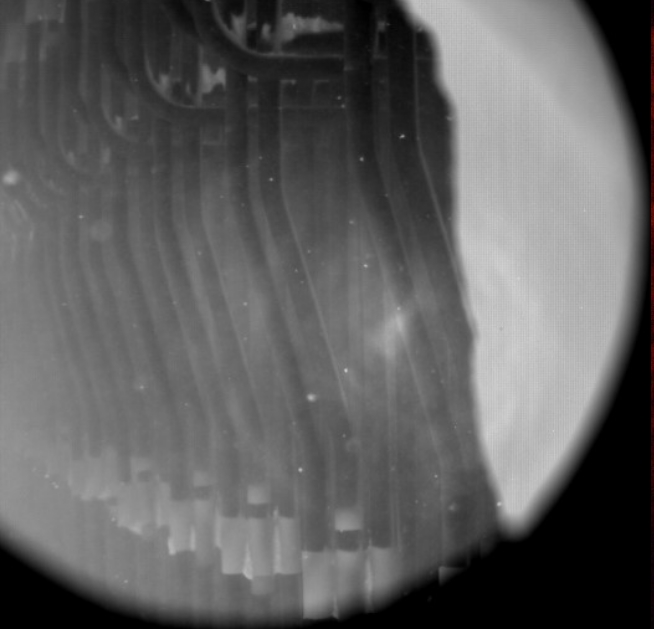 IR imaging of SH tubes, deposits will be seen as bright areas (nice clean tubes). Significant better view than with video at high dust load.