A portable video system is a flexible tool for flame inspection without need of cooling-water supply and drain. Pyrooptic has developed an 850 mm long video endoscope system that can be inserted directly into the boiler in the hot flue gas.
The video probe is cooled by compressed air and a minor flow of pure water injected and evaporated in probe. Only 5-10 liter water is needed to inspect a flame for ½-1 hour. The control unit is connected to the video-probe, compressed air and power and pictures and movies of flames can be stored on portable PC from digital USB video camera.
Special water-cooled video probes can be delivered, e.g. complete system useful when travelling.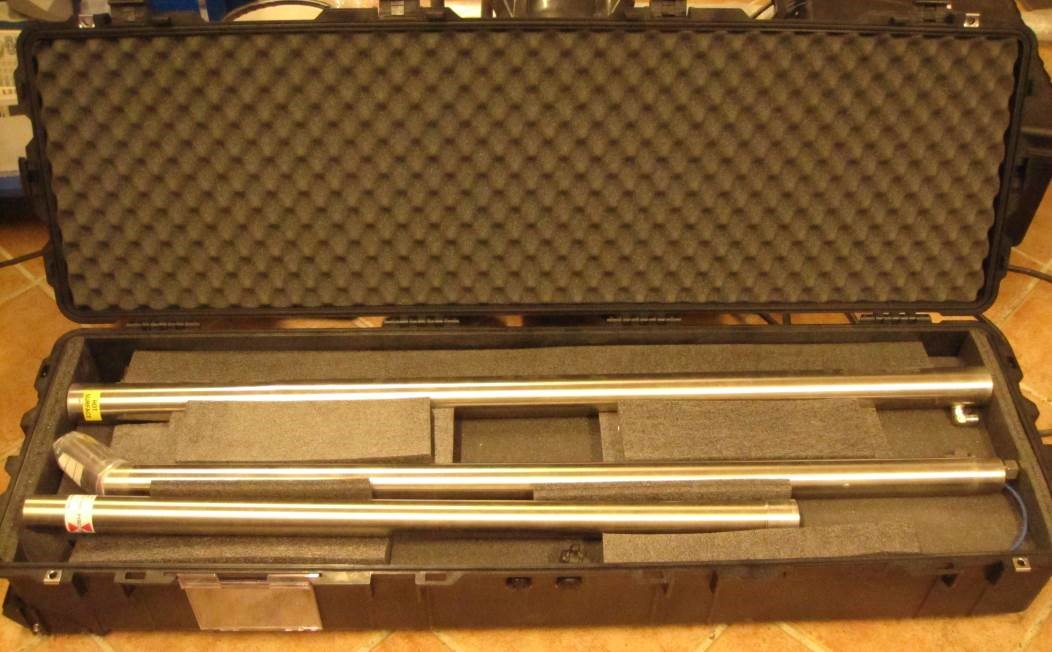 Peli case with water-cooled video probe is useful for service and travelling. The probe shown is assembled by 3 parts, e.g. a 3.5 m long probe. A high quality video can be seen and recorded from a digital video camera in tip of probe.