Pyrooptic offers affordable systems for particle flow and size measurement by fast pulsed LED shadow imaging for accurate particle size and velocity measurement of sprays and particles.
The system was developed and used successfully for high temperature erosion testing in the EU-project "Metrosion" (2013-2016),
The LED Flash Pulse system has been commercialized and improved by Pyrooptic in 2016, e.g. more use friendly, light pulse duration is brought down from approx. 60 ns to 23 ns, more light and longer life time of LED, etc. The user of the first system sold states: "the particle velocity measured with the LED-system is comparable with the Laser-PIV system with which we calibrated the test rig, perfect!"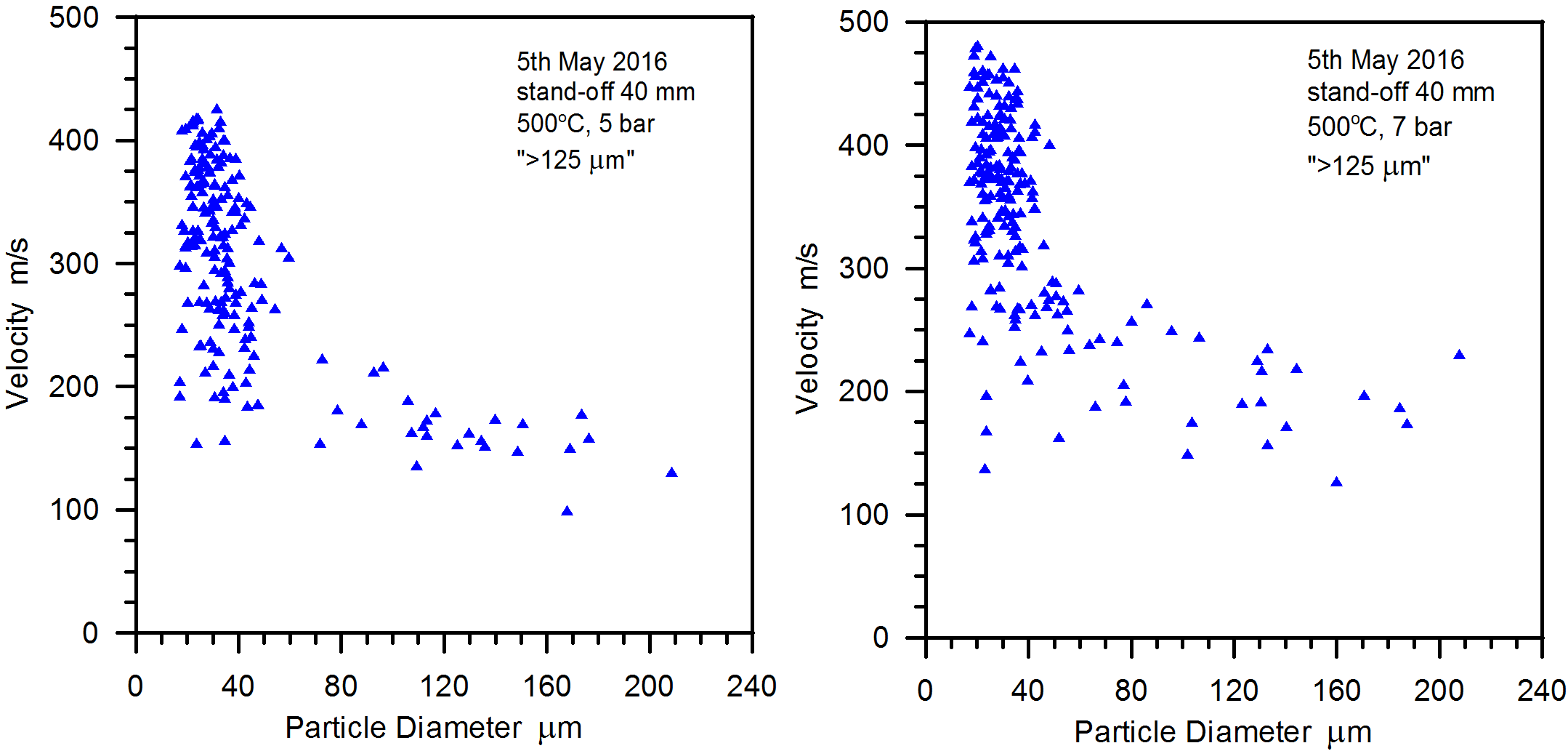 Particle size and velocity measured at very high velocity of eroding particles. Data from the Erosion Test Rig at Cranfield University, UK.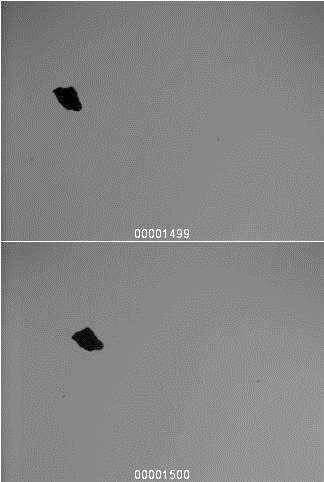 Particle size and velocity is found by shadow imaging. Example of two pictures recorded with 0.9 µs time separation of LED light pulses. Al2O3 particle moves from left to right and rotates slightly. Particle size and position is found by image processing. Images from Erosion test rig at RSE S.p.A., Italy.